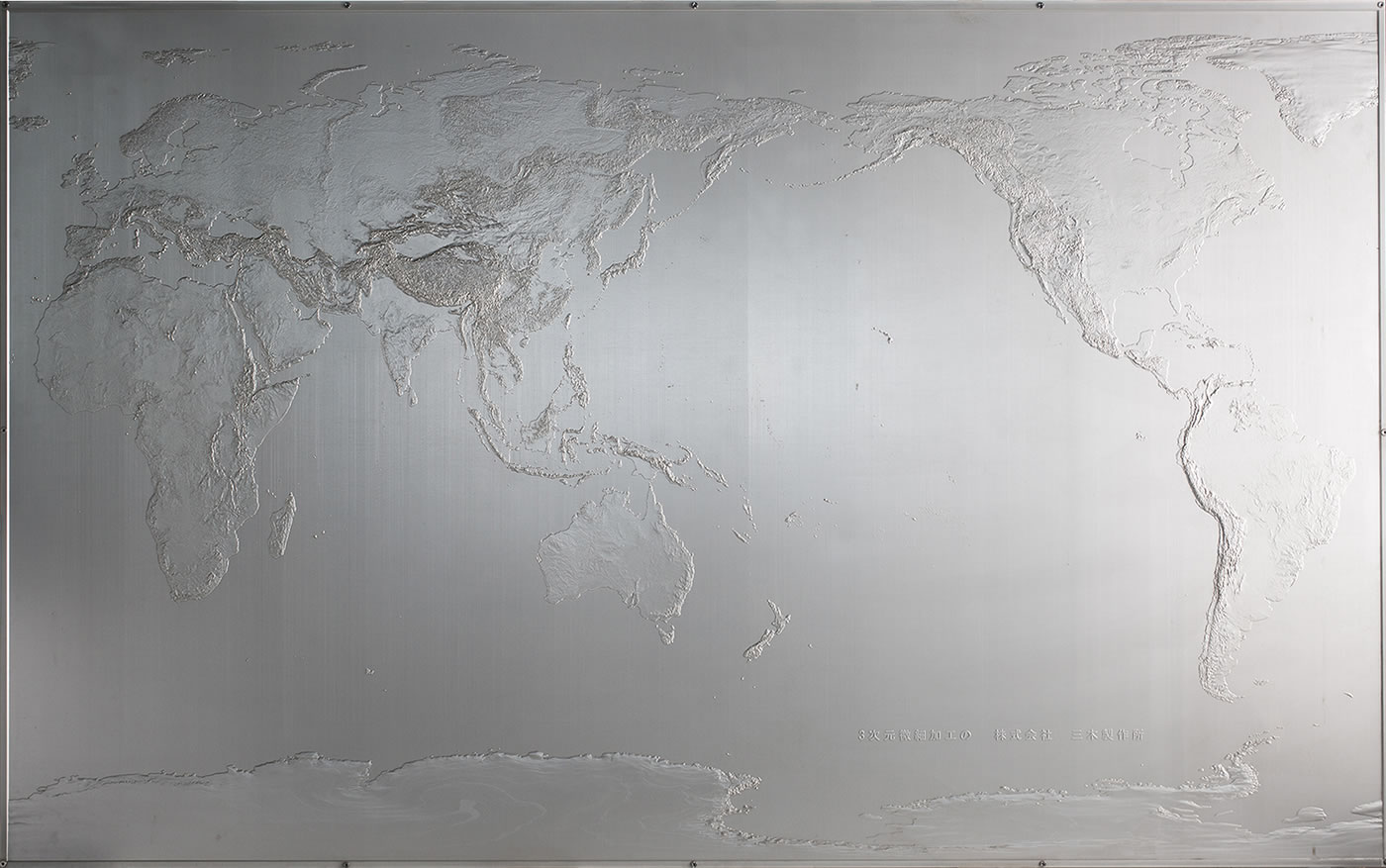 We produce and supply custom-made 3D maps, models and reliefs using
the most advanced large-sized high-speed precision mold processing machines,
proprietary digital-data processing technology, and
carefully selected materials (in terms of design, processing method, and texture).
Through the expertise we have gained over the many years of business,we are certain to satisfy your demands.
Distinguished features
We will suggest designs, costs, materials and surface treatments based on accumulated experience.
Our confidential machines exclusively used for molds process a wide range of materials highly precisely and swiftly.
They accommodate a maximum size of 4 m × 2 m.
Highly sophisticated data processing technology that will satisfy any customer demands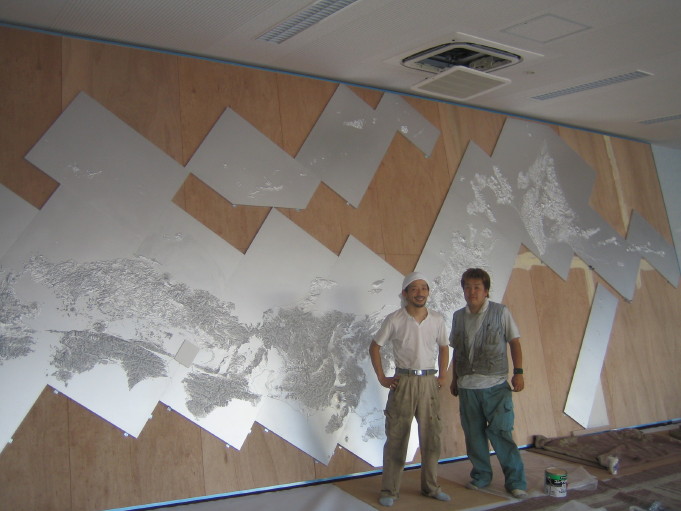 Nation's largest-class precision 3D map of the Japanese archipelago
We produced a map of the Japanese archipelago, from the Northern Territories to the Ryukyu Islands, that is 9 m wide and 3.6 m high.
The material is silicate calcium board, 30 mm thick, with a silver-coated surface.
Permanent exhibition at the National Museum and Science, Ueno, Tokyo
3D Japanese archipelago map made from JIS 5052 aluminum material
(ordered by Nomura Company Ltd.; displayed on the third floor of the Japan Gallery at the National Museum and Science, Ueno, Tokyo)
We produced a 3D map that visually shows that volcanoes and hot springs are located at a given distance from the trenches beneath which the Pacific Plate and Philippine Sea Plate subduct. The positions of the volcanoes and hot springs are indicated by holes 2 mm in diameter, where an LED has been installed to provide illumination.
| | | |
| --- | --- | --- |
| Completion of topographic figures | Map displayed with 2-mm-diameter holes | Room view |
Stainless steel precision world map
We produced a 3D world map (1500 × 970 × 5 mm) using stainless steel SUS304.
(Supplied to Nissin Steel Technology Development Laboratories F-Tech. Plaza)
| | | |
| --- | --- | --- |
| | SUS frame | Reception room 1 |
| Reception room 2 | Map being processed | |
3D city model
We produced this model, which was requested by Takenaka Corporation for presentation.
All the buildings standing in the city can be processed by data.
Data cost will be incurred, and we will be pleased to provide information each time an inquiry comes in. The material of this model is Acelite (silicate calcium board, 50 mm thick).
| | | |
| --- | --- | --- |
| Original data | | Based on the machining data, the material was machined and processed at four cost levels, and the models were produced for comparison. |
Other